ANNUAL REPORT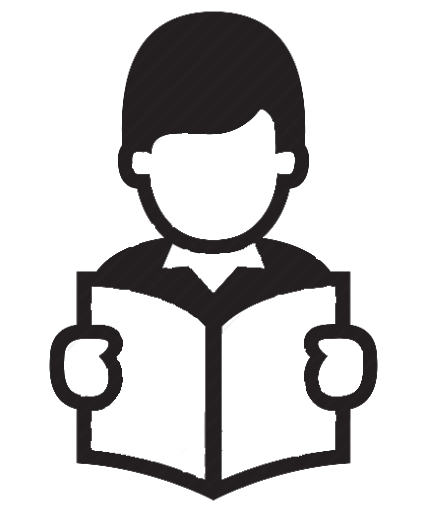 ANNUAL REPORT – 2019-2020
On behalf of the management, staff and students of the Gnana Vidya Mandir Senior Secondary CBSE School, I welcome
 Our Chief Guest,  Shri. K.V. SwamiNathan
 Guest of Honour, Thiru. K. Saravana Kumar
and Thavathiru Swamy Padmendra
I also welcome the other invited dignitaries and all parents to this auspicious occasion of our School Annual  Day Function.
In Gnana Vidya Mandir, we believe that every individual student has a lot of potential, and that potential can help accomplish wonders. That's why it is fair to say that the future of the world starts here. The session of 2019-2020 was a great year and I consider it a moment of pride to present to you all the achievements and developments that the school, staff and students undertook.
The school currently has strength of 750 students, 47 academic staff, and 32 multi-tasking staff.
Excellence in academics is the hallmark of our school  and the class X results of the school proved that. The key highlights of class X are:
100% pass results during the academic year 2018-19 [ grade X ]
Master. A. Ajith scored 463 Marks and placed in School First.
Master. R.J. Jashwanth scored 418 marks and placed in School Second.
Master. V. Guruprasanth scored 389 marks and placed in School Third.
Teachers Empowerment Programs:
"Teachers are also learners." Staying updated is the key to success in any field, especially, in education. Our teachers constantly strive to stay updated by attending workshops & various training Programs.
Our teachers also attended workshops conducted by CBSE and Dakshin Sahodaya School Complex.
Student Achievements:
The competition is not only among the fellow students of Gnana Vidya Mandir.  They need to extend their boundaries and emerge as victors among other students of India.
Competitive exams are one way to give the students an exposure. Our students strive to obtain various achievements at different levels, starting from school and spanning many steps.
*22 students of our school,
M. Jernish Thiru of IA
V.A. Sai Sharan of IA
R.A. Bhuvnesh of II C
C.S. Hari Kishore of V
Nithish of IIIA
Madhavan of VI
Ajish of VA
Mukil Madhav of VI
V.E. Kajin of VI
Rishi of VI
Likithsathiya of VA
J. Prathik of IC
Ramkishore of IVA
R. Roshan of IVA
S.D. Siva pranesh of III C
S.A.Jinu of VA
Tharun of III A
Ajeesh Kannan of IIIC
Padmoj of IV C
S.B.Siva Rakesh of III C
K.R. Siva Venkatesh of II B and
M.C. Anish of IV A
won district prizes in the Taekwondo Competition held by Taekwondo Association. They received trophy and medal.
*6 students of our school
R.R. Abiresh of  IV A
J.N. Harshith of III C
Sahaya Ruckshan of III C
Prajesh of IVB
L.S. Aanantha Nivesh of IVB  and
Sree harish of IVA
won district prizes in Archery Competition held at Tirunelveli. They received trophy and medal.
*3 students of our school
Divya Dharshini of II A
G.R.Vignesh Karthikeyan VI and
Asthra of VIII
won the trophy and certificate in Chess Competition conducted by Evans Chess tournament.
*9 students of our school
Magesh
Sree karthikeyan T .
Vishnu
Ajith Kumar
Harish Raja
Jashwanth
Mukesh Kumar. S.
Vishnu and
Yogesh

of grade XI won the cash award in mime show competition held at MET College of Engineering.

*In this era of English taking over all other languages, it was indeed a very heart warming and beautiful moment when our students took part and won in Bhagavad Geeta Competition.

* Our School KHO-KHO team Participated in CBSE Zonal level Competition conducted in Kola Saraswathi Arumbakkam, Chennai.

* Our school Football team participated in CBSE Regional level competition held in Adiyaman College of Engineering ,Hosur.

* And also our school Kabbadi Team Participated in Dhakshin sahodaya complex District level Competition held in St. John Central School, Anjugramamam.

Co- Curricular Activities

By providing a conducive and encouraging environment, the students are mentored to participate in a variety of intra and interschool activities/competitions. It enables the student to grow in confidence, knowledge & enhance their all-round development.

Some of the co-curricular activities for Primary are outlined as follows:
1. Hand Painting, Button Art, Collage making
2. Story Telling Competition
3. Solo Dance Competition
4. Singing Competition
5. Drawing Competition
Aside from individual activities, group activities such as group discussion, Quiz ,debate, were also conducted.
*Apart from these Extracurricular activities like chess, Taekwondo, Silambam, Archery, Yoga, Keyboard and Dance are also conducting every Saturdays to develop the skill in various methods.
Student Empowering  Programs
To ensure that our students are equipped to face any challenge, we have focused on few Student   Enrichment programs which is as follows:
1. Pscygological awareness program for Parents and students.
2. Health Awareness program for Parents and Students
3. Career Counseling to join NEET for Classes Ix to XII.
4. Health Medical Check up for grade KG to V.
5. Subject training program organized for grade XII students by the Subject experts from Chennai.
6. Mistres. R. Neha of class VIII won the essay writing competition conducted by"The Hindu " magazine and got the scholarship. She visited NASA at U.S.A.and her experience to be telecasted  in All India Radio in  the month of January 7th and 14th, 2020  at 9.30 p.m.
7. Education trip to Science Centre, Tirunelveli for grade V to VIII and a visit to ISRO , Trivandrum for grade IX to XII were all arranged for the students.

Various clubs are introduced for skill development and to generate inquisitiveness and interest and encourage students to bring out creativity. We have introduced 6 clubs for primary and secondary.
1. Maths Club
2. Eco Club
3. Heritage Club
4. IT Club
5. Science Club
6. English Literature Club

To add a new flavor to the daily assemblies, themes are given to corresponding sections of the school.
Celebration of Events
Along with these, various events are celebrated with a lot of vigour and fun. Some of them are:
1. Graduation Day
2. Scout & Guide Day (where a day camp was arranged and students cooked their own food)
3. Yoga Day
4. Kids Day
5. Montessori Day
6. Investiture Ceremony
Besides these, a lot of events were also conducted,  such as:
1. Swacch Bharat Abhiyan,
2. Rashtriya Ekta Divas
3. Mahatama Gandhi series expression
4. Arybhatta ganit challenge for grade VIII to X.
5. Bricks Math for grade VI to VIII.
6. Fit India Movement
7. Term End Exhibition for Primary and Secondary
8. Parisha ki charcha 2020

FUTURE PLANS
We are very excited to see our school grows to promote our schools mission. We Planned to introduce
* Printed materials for Class work, to reduce the luggage of school bags.
* Constructing new Auditorium cum Exam hall behind the school building.
* Fixation of smart board in every classrooms t o create self interest among the students.
* Computer lab providing 100 computers in a room to develop the technological level of students.
* Planned to arrange trip for KG to IV.
*To build play way school for kids to develop the skill
Our Chairman Mr. Siva.Rajadurai & Director,  Dr. G.S. Ganesan, have been ensuring the rapid acceleration in the growth of our school by providing us support to create an enviable campus infrastructure and by employing competent manpower.

Conclusion
To conclude, this year, we all took more collective step towards our vision, and while one step was taken, many more are to go, and it is certainly achievable.
I thank the management to give this opportunity !
Last but not least I thank all for the listening !
JAI HIND!